David Finney
23/10/2019
UPDATE :
Confirmation of arrangements for David Finney's funeral …
Monday 18th November, 12:30pm at Redditch Crematorium.
- and afterwards at Abbey Hotel.
All welcome.
Mary has requested that there are no flowers, but that there will be a collection plate at the service for donations to be split in David's memory between The Stone House Gang and Willow Wood Hospice (where David went weekly as a respite for Mary).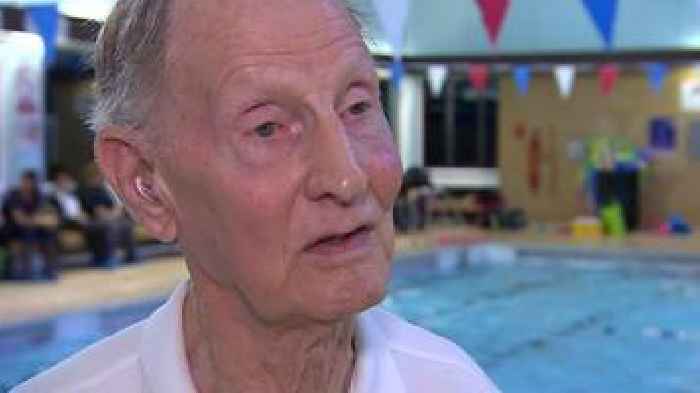 DAVID FINNEY
We are sorry to have to inform our members of the very sad news that David Finney died yesterday after a long illness. David will be greatly missed by the huge number of swimmers, parents, teachers and coaches, past and present, who had the honour and pleasure of knowing him at some point during a long association with Redditch Swimming Club, that lasted for well over 40 years.
David first came to Redditch SC when – like so many others who have helped the club in various capacities over the years – he brought his sons along to swim. David soon became a volunteer teacher and coach, gaining qualifications as he went, and continued to give up much of his spare time every week, long beyond the date that his sons had stopped swimming with us. It is this continued dedication and commitment to Redditch Swimming Club which set him apart from almost every other volunteer.
David first began teaching at Redditch Swimming Club in 1972 and just two and a half years ago, in February 2017, we gathered at the Swan Inn in Studley to mark David's well deserved retirement after an amazing 44 years of virtually unbroken service as a teacher and coach for our club.
Many will have known David as the lead teacher at our learn-to-swim classes at Kingsley, a role he previously filled for many years at Hewell Road. Throughout his time with the club, David inspired young swimmers with his great enthusiasm and his love of swimming. We all miss David's displays of obvious delight when a young swimmer successfully completed a new skill – with his famous poolside jig, loud shouts of delight and a warm handshake for the happy child. Indeed, for our current learn-to-swim co-ordinator, Carol Baldwin, who also taught alongside David at the Bridge Swimming Club, it was David's great enthusiasm that enticed her back into teaching.
David also ran the club's Wednesday evening sessions for adults at Kingsley for many years, where he also provided additional teaching for young swimmers. In addition to this, he regularly coached swimmers in our Development squads and frequently stepped in to cover sessions at Studley and elsewhere when needed.
Another of our present swimming teachers, Linda Anderson, recalled how she first met David many years ago, when she was working at Studley swimming pool, where David was running regular sessions on Saturday mornings, and how she subsequently taught alongside David at Kingsley and went on to work with him at RSC for many years. On hearing the sad news today, Linda said "I had a lot of respect for him and he was a pleasure to work with." I am sure that this neatly summarises the views of many other coaches and teachers that had the honour of working alongside David.
Between 1972 and 2017 David probably helped several hundred, possibly a few thousand, swimmers. Many simply learned the basic skills of swimming, while many others went on to become good competitive swimmers – some later earning success at county, regional or national level. All, with David's help, have learnt a skill which will benefit them for a lifetime.
Less well known is the fact that David was also a qualified ASA Tutor. In this role he ran several training courses for new RSC swimming teachers and my first official training was the ASA Helpers course, which David ran at Hewell Road in 2002.
Although it is impossible to give sufficient praise for David's huge service to Redditch Swimming Club, he did receive some well-deserved recognition of his many years as a volunteer – including life membership of the club, an official award to mark 25 years as a teacher, a presentation at the Redditch Sports Awards, the 2016 BBC Midlands Unsung Hero award and, on his retirement, the naming of an RSC trophy in his honour – the David Finney Cup. We were delighted that David was able to return from his new home in Derbyshire to present this trophy for the first time, later in 2017.
David will be greatly missed by all at Redditch Swimming Club – but many children and adults in the Redditch area owe him a debt of gratitude for teaching them to swim, improving their swimming skills or simply for giving them a love of swimming. Personally, I will miss his enthusiasm on poolside, our discussions about swimming technique and most of all his warm and friendly personality that shone through at all times.
We all have our own memories of David that will stay with us for many years. Apart from his obvious enthusiasm for swimming, he was honest, dependable, loyal and cared deeply about helping children and adults to learn or improve their swimming. He will be greatly missed.
Our deepest sympathies go to David's wife, Mary, and to all members of their family.
We understand that David's funeral will be held in Redditch, although details have still to be announced.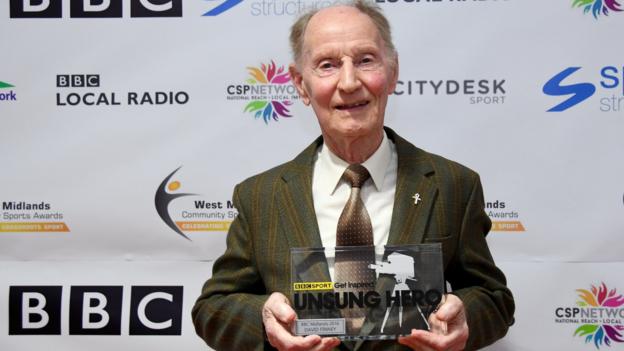 Chris Britt
23rd October 2019
---