Shop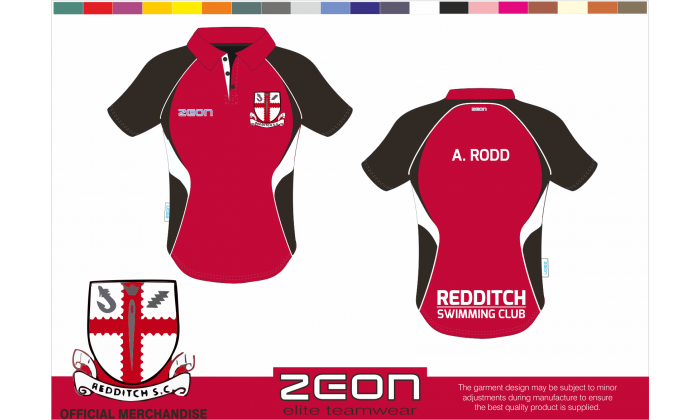 Redditch Swimming Club shirts, shorts and hoodies are sourced from our 3rd-party supplier, Zeon, who currently supply kit to over 150 swimming clubs across the UK.
All orders will be managed through them and it is intended that no supplies will be held by Redditch Swimming club.
To view prices and complete an order you will need to register an account through the login link in the top right hand corner of the shop home page.
Names can be added to the back of the t-shirt, there will be an extra £2 charge for printing but more importantly if you get the sizing wrong you will not be able to exchange the t shirt.
Please see a member of the Committee before ordering, as we do hold 'SAMPLE' stock for sizing purposes.
Any un-named exchanges will occur in the next order window and ZEON will assist you in making this happen.
NEXT ORDERING WINDOW IS NOW UNTIL 11th October 2020 (For Delivery before CHRISTMAS !!!).
Members of the Committee and selected coaches also hold a supply of un-named Redditch Swimming Club hats. - These can be purchased from them, and you will be invoiced separately.
We also plan to purchase RSC hats with the ability for you to have your swimmers names on them. We need to order in 'Bulk' to get a reasonable price, so this may only be once/twice a year. We will keep you updated on when this is ...