Redditch Special Olympics
13/03/2020
On Saturday 7th March volunteers from the club assisted Redditch Special Olympics in the running of the Annual Swimming Gala. The competitors are all swimmers with intellectual disabilities.
Elaine Daykin, coordinator of the Redditch Special Olympics Swimming Competitions said, "It's great working with Redditch Swimming Club when hosting this gala. Without the support of volunteers from the club it would be a major challenge to hold the event. The skills and enthusiasm that the volunteers bring to the event is a major factor in it's smooth running and success."
It's a very rewarding event and anyone from the club can chip in to help. This year it was great to see Finley as possibly the youngest chief time keeper in the club's recent history and Caitlin and Ella helping despite carrying injuries.
Volunteers pictured: L 2 R Ann Chance, Paul Hayden,Amanda Steward, Ella Loftus, Sean Loftus, Nicola Steward, Finley Hayden, Terry Cardy-Wise, Roy Conlon, Caitlin Chance and Paul Hartland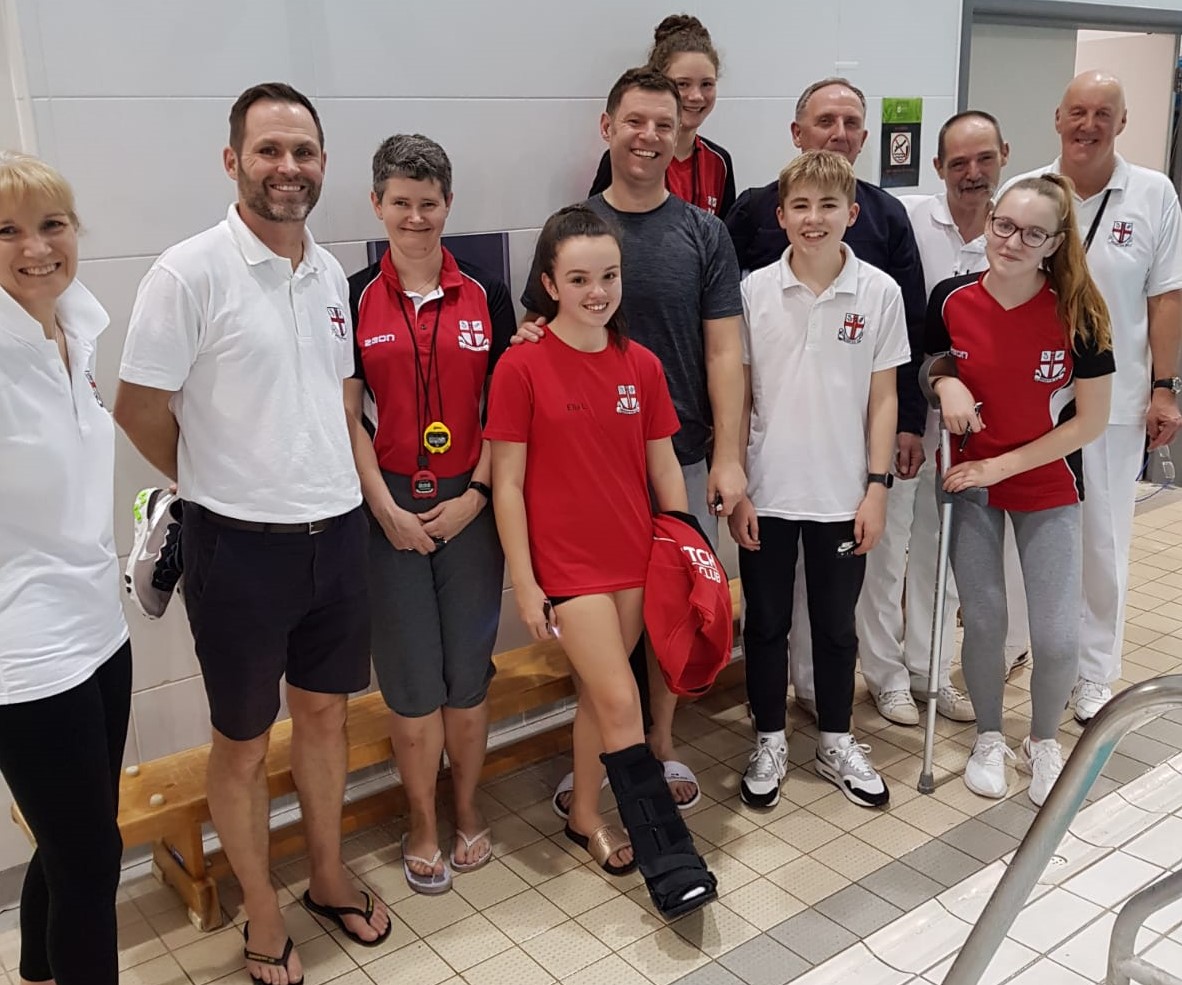 ---